VoloForce | Enterprise Operations Management

See everything. Measure Everything.
Can you tell which locations in this picture are out of compliance? We can.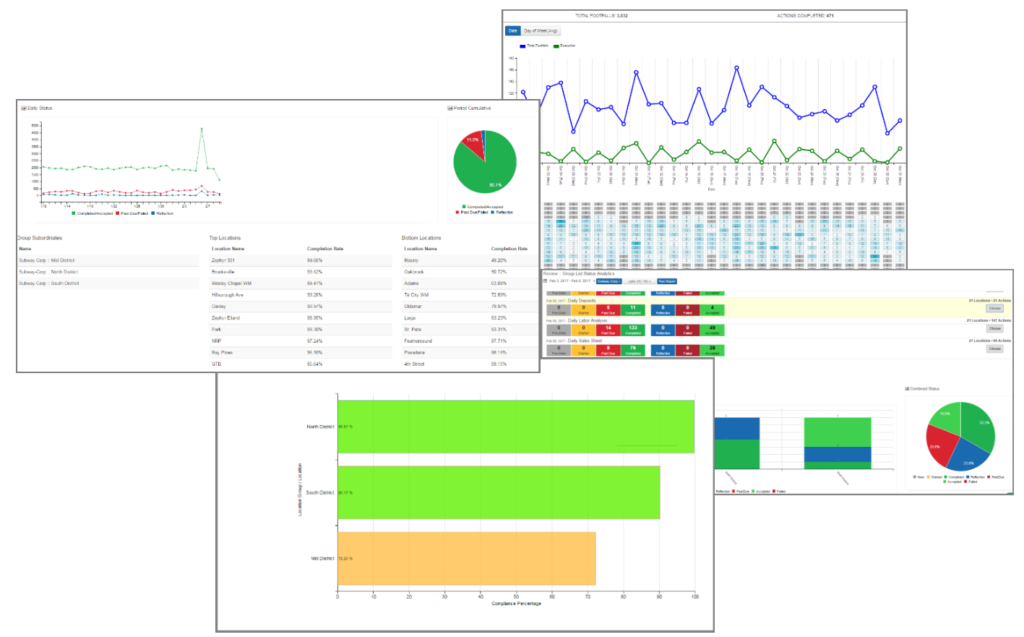 The Only Operational Platform for your Business
Feature Rich
Real-time Dashboards, Instructions, Manuals, Deliver Attachments, Forms, Rich Media, Schedules, Location Management, Task/Action Management, Checklist, Surveys, Photo Evidence, Photo Analytics, Video Analytics, IOT support, Dynamic Reporting, Alerting, Multithreaded communications, Full Restful API's and more. Data Inputs through Photo, Video, Numeric, Textual, Barcode, QR code, NFC, and IOT..