RealCADENCE™ by VoloForce
RealCADENCE™ by VoloForce is a SaaS Platform for Operational Excellence providing immediate insight into execution across your enterprise.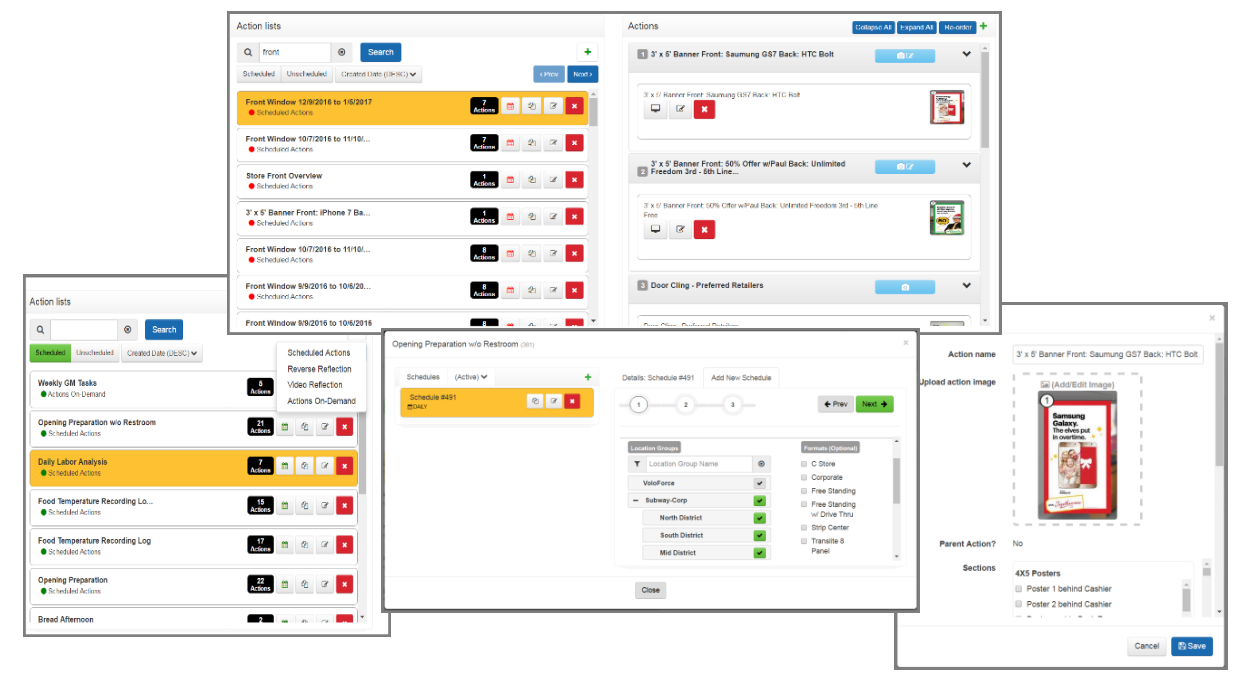 DEPLOY & SCHEDULE
From the simple requests, to photo submissions, streamline how tasks get completed across your locations by all levels of employees. Schedule your tasks to run according to your operating procedures. Whether you want to run a one-off task or schedule a recurring daily task, it's all in your hands. Our schedules align to your location schedules, time zones, and staffing to ensure effective assignment and delegation is needed.
Request Demo
ACT & REFLECT
Lift and engage your team to execute. Audit in real-time when you are in a constant motion of operational execution. Enable real-time daily awareness of your strategies to elevate your business brand. Issues are recognized in real time and escalations are immediately resolved. With our workflow, we automate the processing of evidence, reducing workloads and directing teams to areas that need attention. Within each action, there is bi-directional communication messaging and collaboration, allowing full task lifecycle communication and resolution.
Request Demo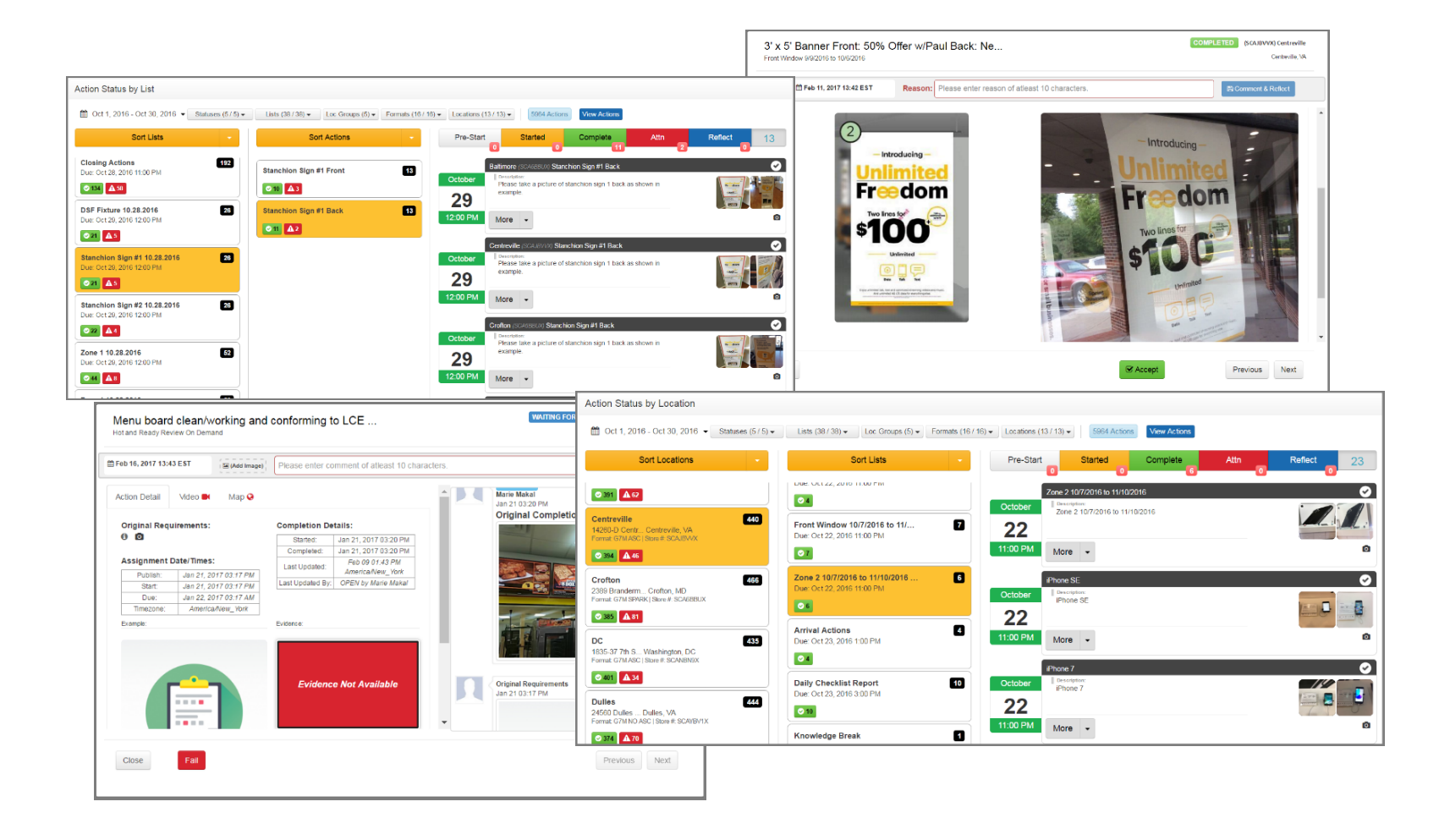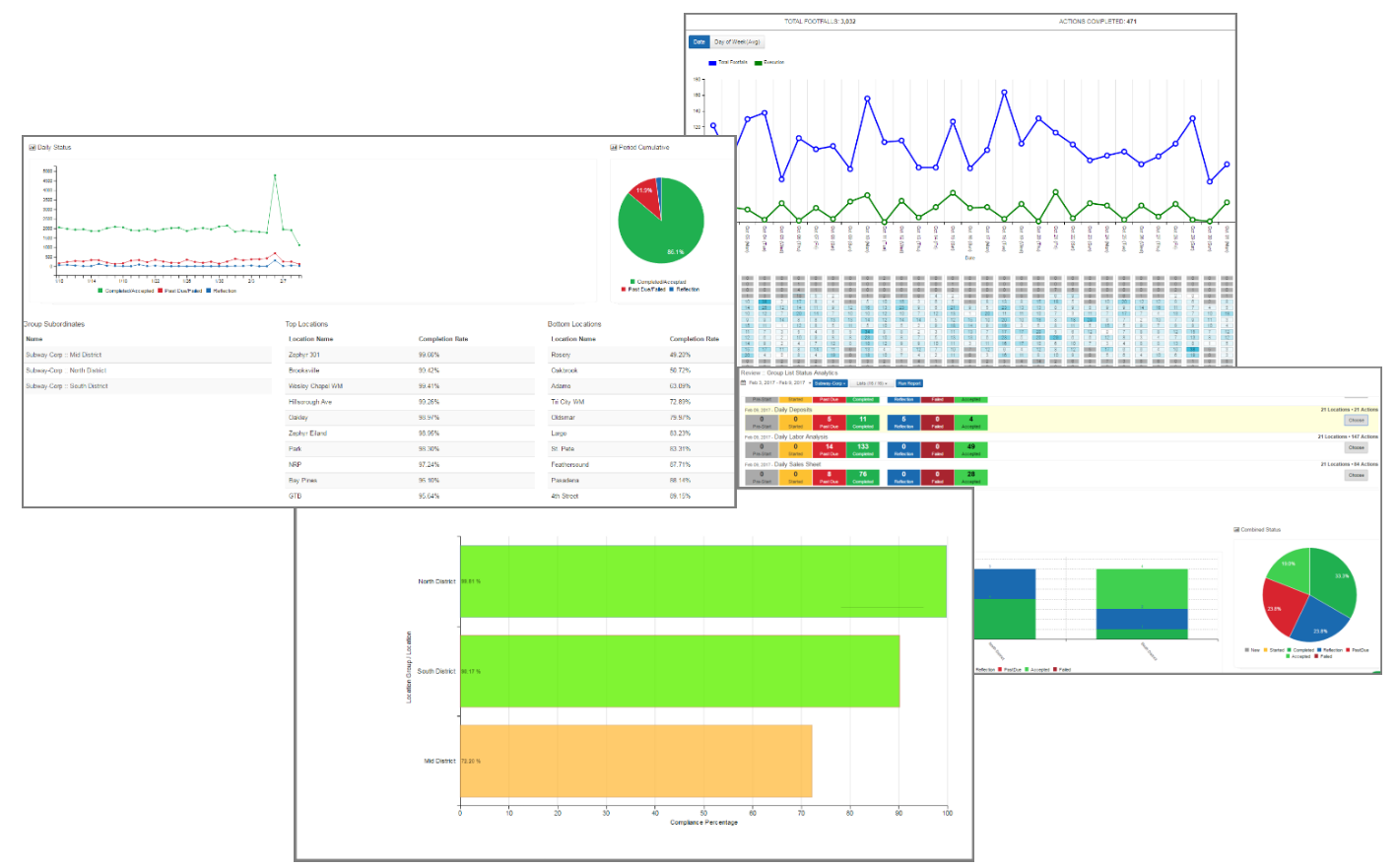 REPORT & COMMUNICATE
With our reporting, see everything, measure everything, and compare everything across your enterprise. One manager can visit and compare 1000 locations per hour driving results that would require a team of 100. With Work-Flow Messaging, drive communication and resolve the action, eliminating the need for separate email and messaging apps.
Request Demo
ENTERPRISE MOBILITY
RealCADENCE™ supports both Android® and Apple® iOS™ Apps for phones, tablets, and other devices to fit your company's deployment strategy. One App on two platforms gives your organization a wide variety of devices to choose from. The RealCADENCE™ App is feature rich to meet the needs of any industry.
Data Inputs through Photo, Video, Numeric, Textual, Barcode, QR code, NFC, IOT, and a variety of Sensors. .
Request Demo